CHDH - LIVE
AUDIOVISUAL INSTRUMENTS
2003 - 2008
AV PERFORMANCE
This performance offers a symbiosis between sound and image, where they complete each other until indivisibility. chdh creates a single universe, cold but organic, between visual arts and electronic music. Cubes, rectangles and others minimal geometric shapes become entangled in complex structures in a black and white environment with simples and precises sounds.
Cette performance propose une symbiose entre le son et l'image, où l'un et l'autre se complètent jusqu'à devenir indissociables. chdh crée un univers unique, froid mais organique, entre l'art plastique et la musique électronique. Des cubes, rectangles ou autres formes géométriques minimales s'entremêlent en organisations complexes dans un environnement noir et blanc, aux sonorités simples et précises.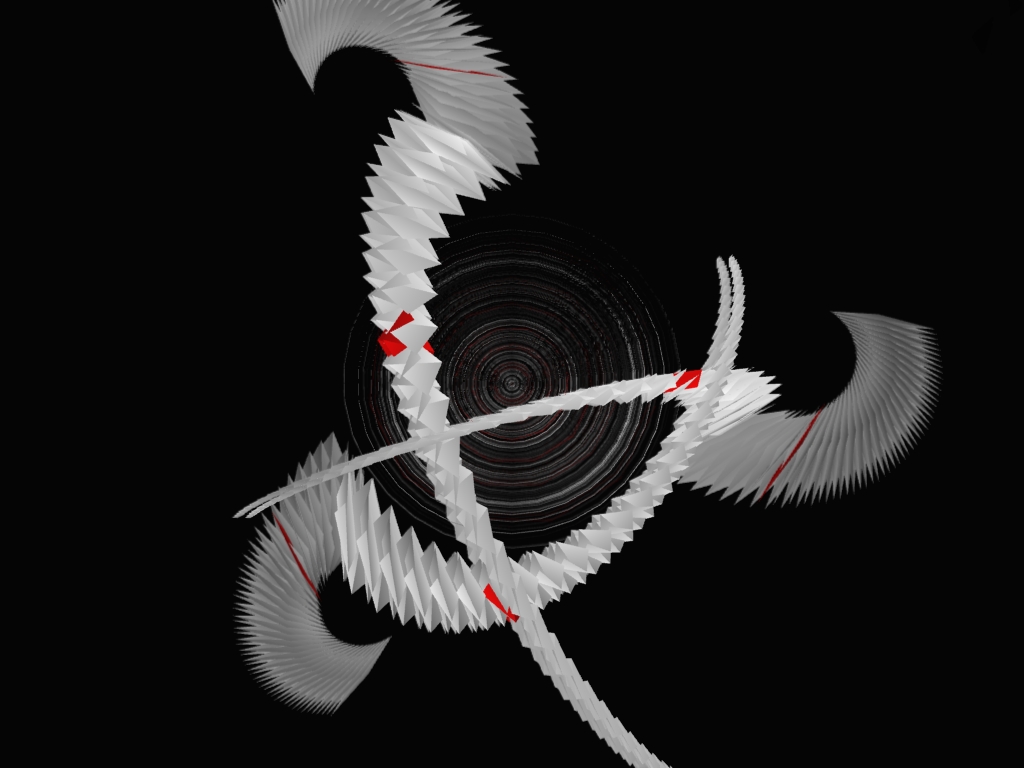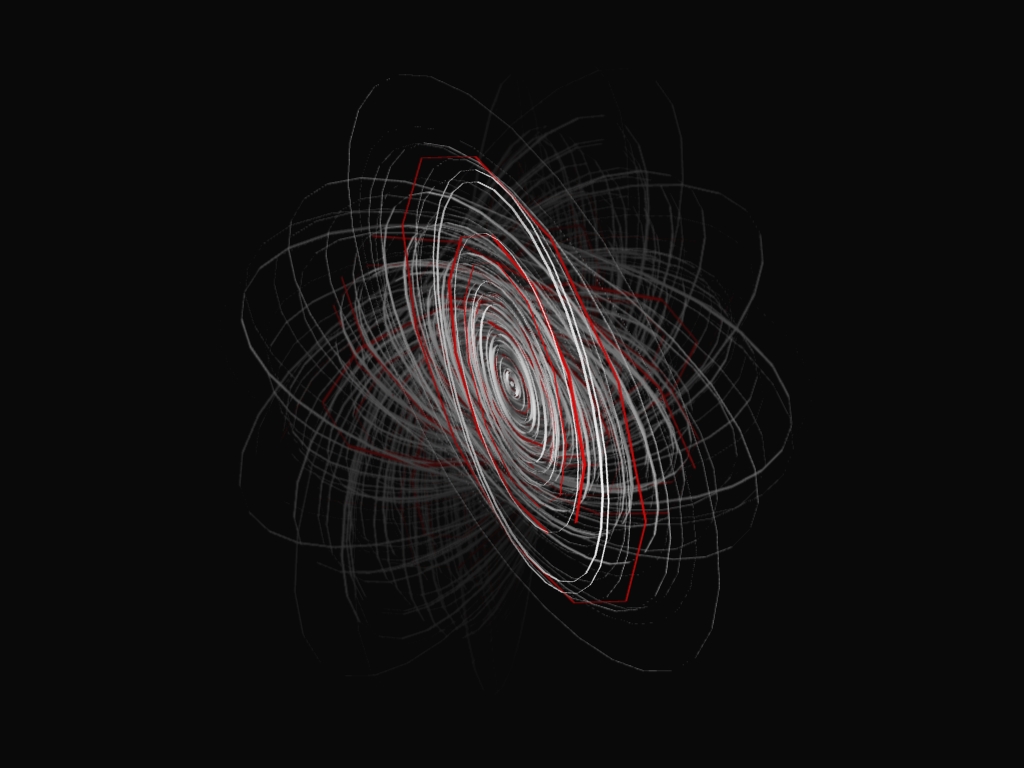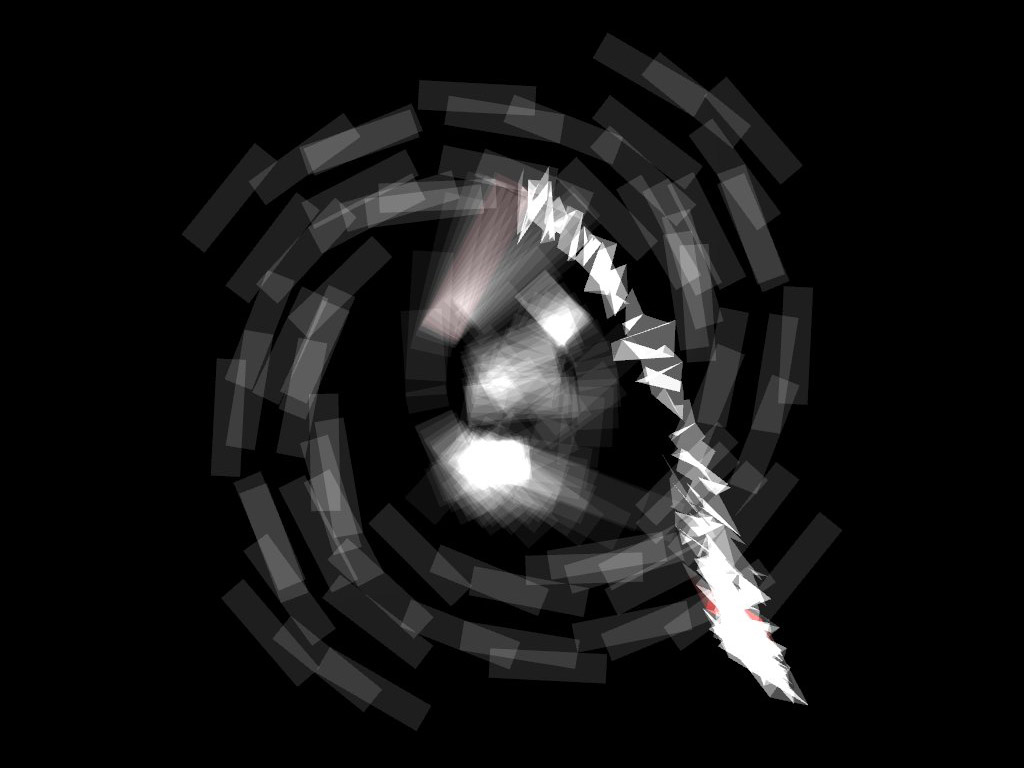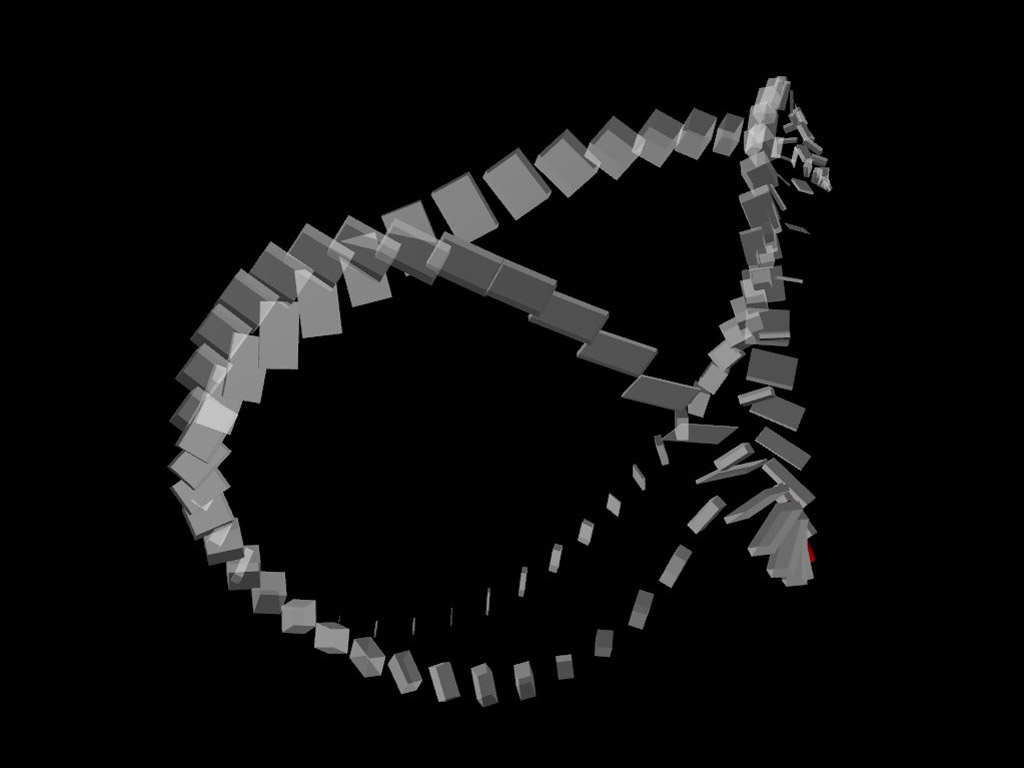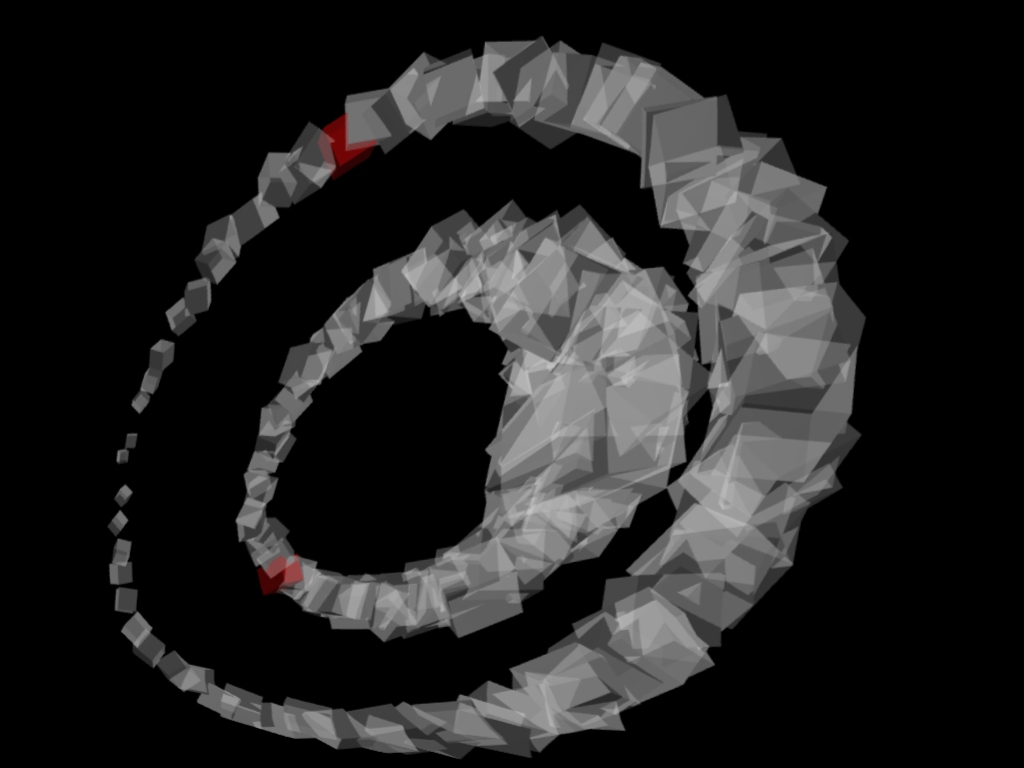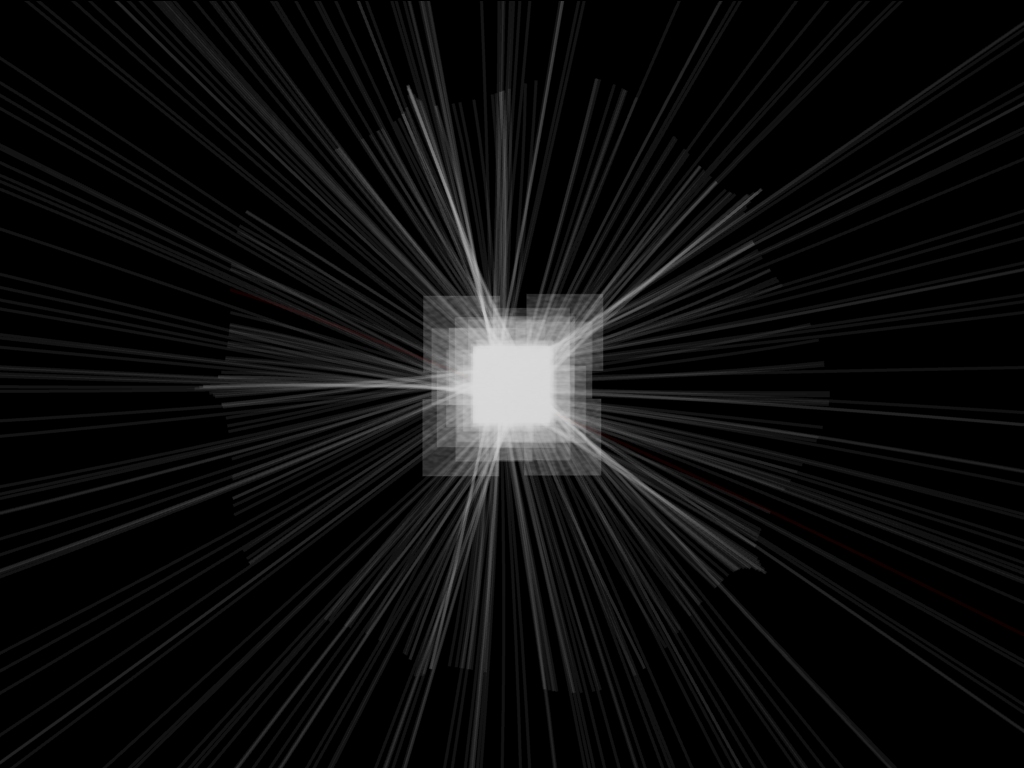 ---
" I tried to show how this kind of "gimlet" between the musical theory, thus a part of the music, and the theory of mathematics are rolled up one on the other."

Iannis Xenakis, 1976.

This project evokes a virtual world, composed of more or less autono- mous abstract creatures. The behavior of these audiovisual instruments is influenced in real time by two performers who make them live and re- act. These virtuals objects then generate data used for audio and video synthesis. Nothing is recorded.

After the development of the virtual objects, the project is concretized for events during which the two musicians plays with these instruments. These audio-visual objects does not speak without intervention, the members of chdh insufflate life and express themselves on their instru- ments to create an audiovisual show. The audience attends a movie projection created in real time by the two performers placed next to the screen.
" J'ai essayé de montrer comment cette espèce de "vrille" entre la théorie musicale, une partie donc de la musique, et la théorie des mathématiques s'enroulent l'une sur l'autre."

Iannis Xenakis, 1976.

Ce projet évoque un monde virtuel, constitué de créatures abstraites plus ou moins autonomes. Le mouvement de ces instruments audiovisuels singuliers est influencé en temps réel par deux instrumentistes afin de les faire vivre et réagir. Ces objets virtuels créent alors des données utilisées pour la synthèse de la vidéo et du son, créant ainsi une forte cohésion entre les médias.

Après le développement des objets virtuels, le projet se concrétise lors d'événements durant lesquels deux performeurs jouent avec ces instruments. Ces objets audiovisuels ne parlent pas sans intervention, les membres de chdh insufflent de la vie et s'expriment sur leurs instruments pour créer du mouvement et donner vie à un spectacle mêlant le son à l'image. Le public assiste à une projection cinéma créée en temps-réel par les deux instrumentistes situés à côté de l'écran.
---
VIDEOS
SD. 504 x 380px.
Four extracts of ~2 minutes recorded live during a performance in Electricty, Manège de Reims in October 2008.
Quatre extraits de 2 minutes enregistrés en live pendant une performance à Electricity au Manège de Reims en octobre 2008.
WATCH ON VIMEO
---